Movie making made easy
Want to take your home movies to the next level and learn how to share them with family and friends? This course is a fun way to learn the fundamentals of filmmaking. In five entertaining classes, learn how to shoot and edit short movies. Improve your video and photo skills. The course is taught by professionals but aimed at non-professionals.
Course requirements: please bring your own iPad pre-loaded with the current iMovie application. If you do not already own the iMovie for iOS app, you must have the current (most up-to-date) iPad/iPhone operating systems in order to download iMovie from the App Store. If you have an older version of the iMovie app, be sure to update to the latest version.

Greg will be teaching on two Cruises June & July 2018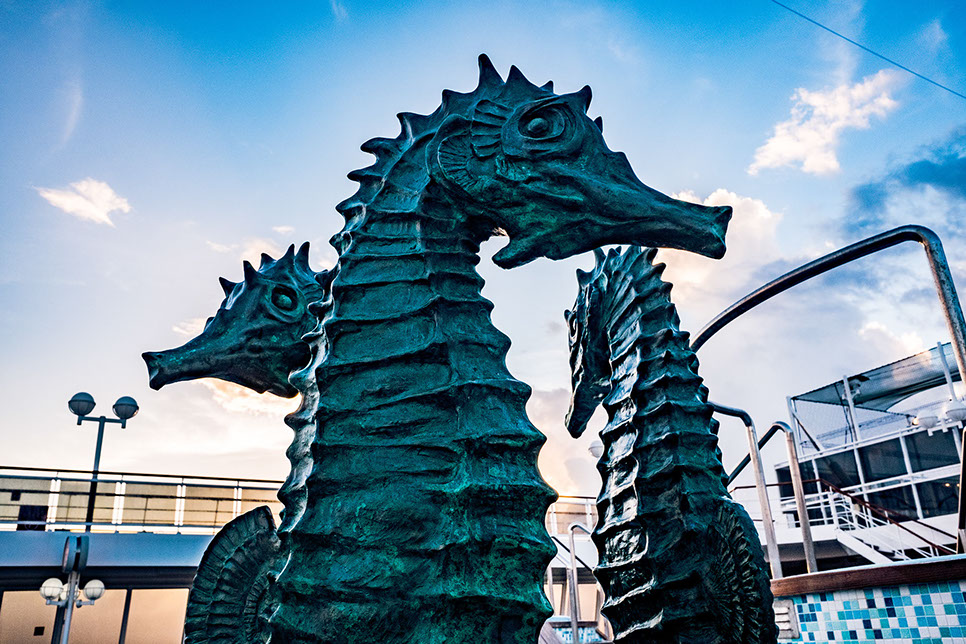 • (Course requirements: please bring your own iPad and pre-load the iMovie application prior to boarding. If you do not already own the iMovie app for iOS, you must have iOS6 in order to purchase and download iMovie ($4.99) from the App Store. Once you have downloaded the iMovie app to your iPad, be sure to also download the Help files. Open the iMovie app and tap on the Help icon (question mark icon). When the Help screen comes up, tap on "More Help" to download the rest of the Help files. You cannot download the app on board the ship. Due to the hands-on nature of this unique program, class size is limited to 20 participants. Please sign up online using the Priority Check-in & Planning Center (PCPC). If you sign up on board, make sure to sign up EARLY.)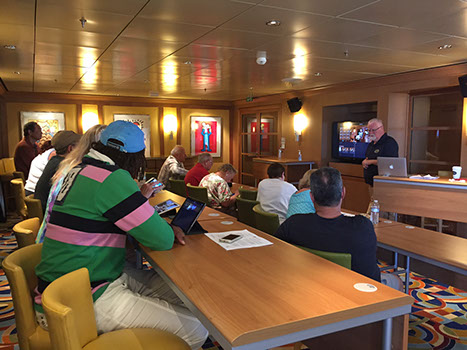 Greg teaching on board Crystal Serenity